GSU students' project became a winner of the contest 'Leader of climate development'
The project 'Hydromatter' by Anna Budnikova and Galina Vasilchenko, second-year students of the master's program 'Prototyping future cities', took the third place in the nomination 'Best project in eco-innovation' at the open contest 'Leaders of climate development. Climate forum of cities – 2018'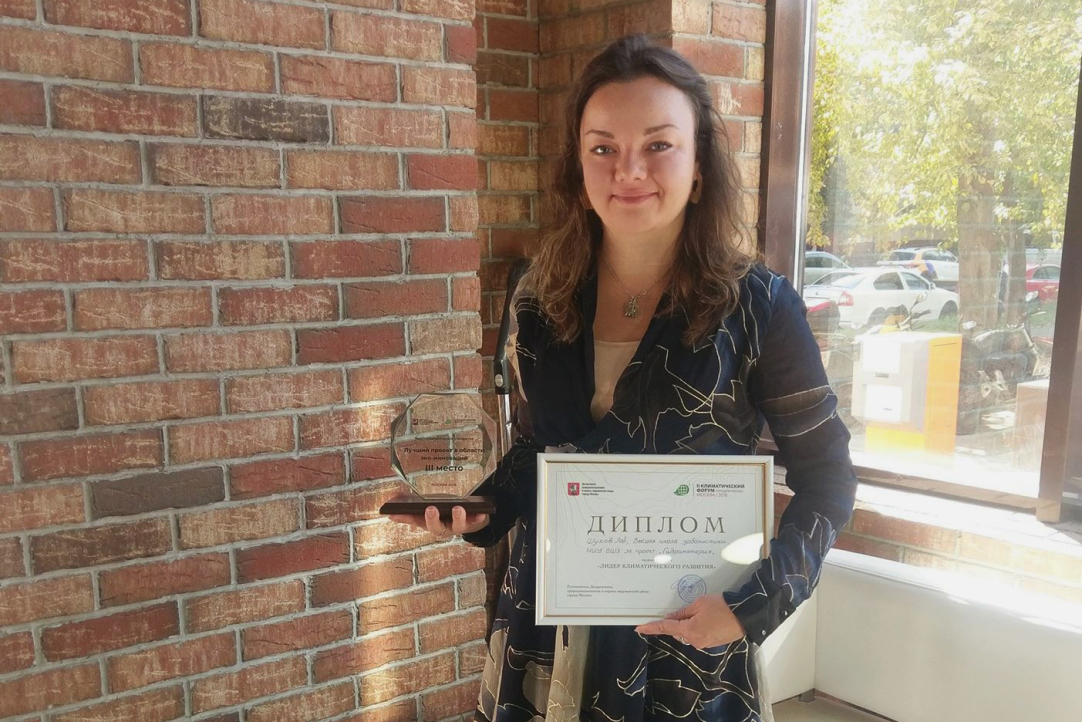 Anna Budnikova, a second-year student of the master's program 'Prototyping future cities'
What is 'Hydromatter'?
'Hydromatter' is a prototype of the passive system of water production from the air. A scientific experiment proves that water can be produced in domestic conditions without any special expensive equipment and environmental impact. The idea of the project came from the global problem of water depletion, as well as high water consumption and low water quality in Moscow. This technology will work even in the driest atmospheric conditions with a relative humidity of up to 10%, while modern methods of obtaining water from the air require much higher levels, up to 50%-60%.
How does it work?
Ceramics was chosen as a base material due to its plasticity, ability to cool and store moisture. The experiment demonstrated that water can be produced on the 13.7°C surface under air temperature at 40°C and humidity level of 80%. As shown by research, clay burned in ceramics is able to condense water, while the raw clay absorbs it well. Thus, ceramic modules were combined with peat tablets into one module. The prototype was tested for 5 days under variable conditions. Planted seeds in the tablets sprouted by 3-5 cm (in this project there were asparagus and radish).
With the increase in the areas and dimensions of the elements along with the right proportions and temperature differences this system produces a sufficiently large amount of water.
Where can 'Hydromatter' be used?
The system is all-purpose, despite the fact that it was implemented in Moscow in response to its local environmental challenges. For example, it is relevant for arid southern areas with fresh water shortages. 'Hydromatter' has a high potential as it can become a part of a decentralized water supply system, being used both in remote regions or small communities, and in large cities with constant environmental challenges. When implemented on a large scale, you can grow whole plantations realizing such concepts as urban farming and social gardening.
---
Authors: Anna Budnikova, Galina Vasilchnko
'City Project', Master program 'Prototyping Future Cities' 2017-2018
Academic supervisor: Vicente Guallart
Faculty: Andrey Yelbaev, Elena Mitrofanova