HSE rector visited Shukhov Lab exposition at Moscow Urban Forum 2018
Graduate School of Urbanism students presented their 'Advanced Urban Prototype' at the Concert Hall of Zaryadye Park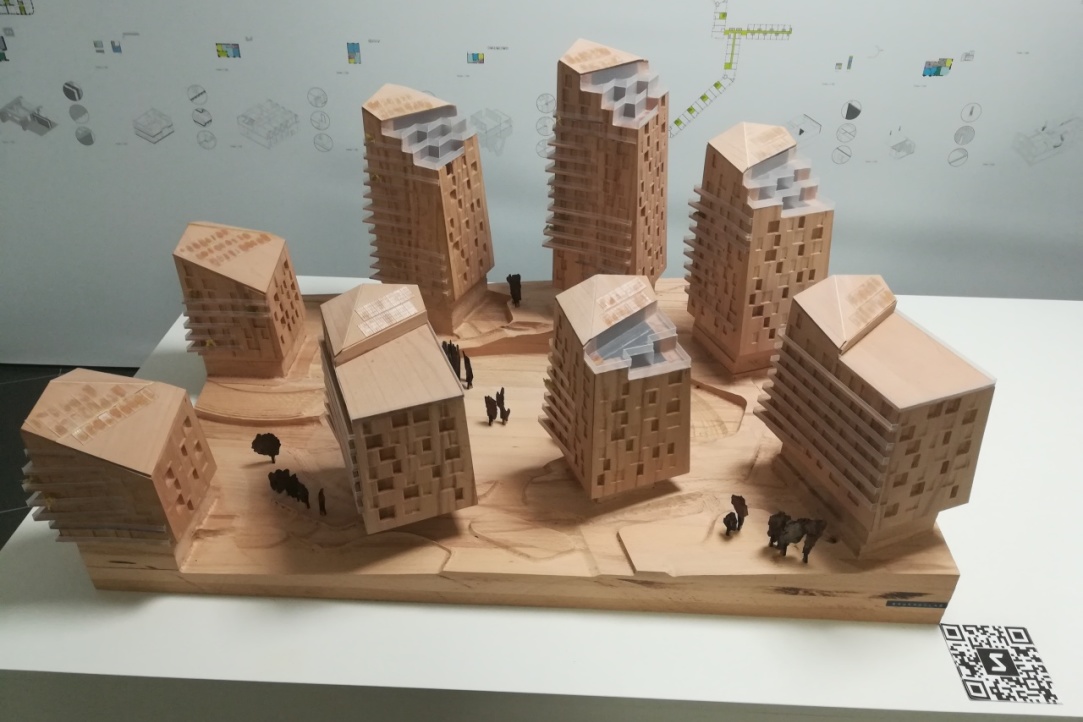 Moscow Urban Forum 2018 began on 17 July at the Concert Hall of Zaryadye Park. Within the international congress Shukhov Lab of the HSE Graduate School of Urbanism presented the VR 'Advanced Urban Prototype' which was designed and produced by students of the international master program 'Prototyping future cities' under the supervision of Vicente Guallart, Elena Mitrofanova and Ivan Mitrofanov.
Yaroslav Kuzminov, HSE rector, came to see the exposition of the 'Advanced Urban Prototype' which proposes a residentantial self-sufficient building of the future.
Shukhov Lab students analyzed historical context and traced the technologies development of Moscow housing starting with the 'Revenue house of the merchant society'. Then they defined key points of coming challenges of a new type of housing: new ecological conditions, new social demands and new digital technologies.
The designed autonomous building provides ecological benefits and also forms a new economic model which is based on local materials and alternative energy. The model presents a sharing platform which leads us towards a sustainable urban society with mixed-use, sharing community, distributed systems and self-sufficiency.
The choice of materials affects not only the facades' appearance of the building but also its environmental friendliness and energy efficiency. The use of wood significantly reduces the amount of emissions at all stages from production to operation of the building, and a large number of suitable wood varieties growing in close proximity allows to introduce 'zero kilometre' program, when the production of parts takes place next to the construction of the facility itself.
Moscow Urban Fest 2018 will continue till July 22 at Zaryadye Park.